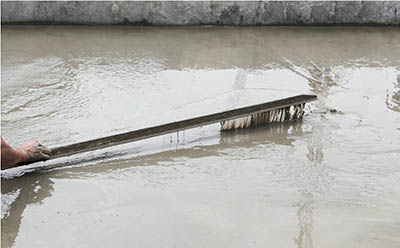 Concrete Restoration
Concrete restoration includes lifting, stabilizing and crack repair for driveways, sidewalks, loading docks, stairs, basement floors and other uneven or damaged concrete. Concrete repair and concrete sealing is far more cost-effective than replacing concrete completely. It can boost curb appeal and resale value as well.
Ramps & Stairs
Looking to install a new concrete ramp or staircase? Our services include: Demolition of existing concrete structure - Customized staircase formwork on site - Cast concrete - Concrete Finishing - Stripping - Application of plaster on risers.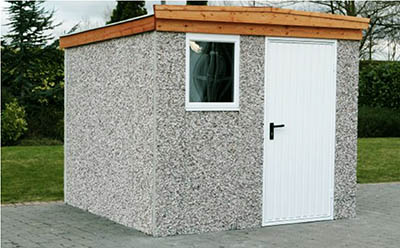 Concrete Sheds
If keeping your outdoor storage safe is important, a concrete shed is the ideal choice. Your concrete shed can be made to your custom measurements, outfitted with doors of your choice.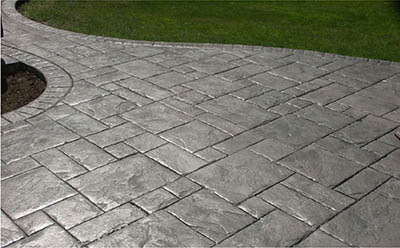 Stamped Concrete
Homeowners, businesses and municipalities choose pattern concrete as the way to improve their landscapes and buildings. Additionally, it is often substantially lower in cost than the materials it mimics.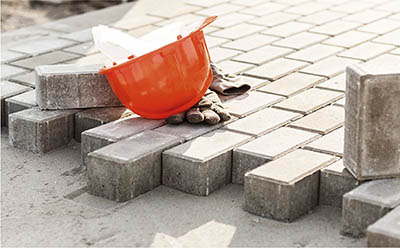 Interlocking Stone
Interlocking stone is beneficial for many reasons. The installation is quick, the stone is durable and low maintenance. It adds unique curb appeal, is environmentally friendly, winter weather proof and safer due to its non-skid and non-slip surface.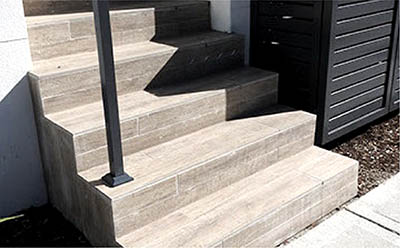 Form & Pour
Whether you're adding a new concrete installation or restoring an existing one, our form and pour services are ideal for any commercial and residential concrete projects. We specialize in stairs, walls, curbs and columns.
Epoxy
Epoxy coatings can be a great way to provide protection and functionality to the following surfaces: garage floors - Buildings and concrete structures - Structural steel and tanks - Waterproofing of ramps and decks. Our team can assess and recommend the proper product for your project.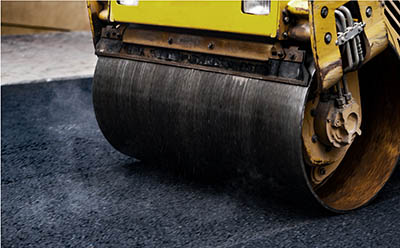 Asphalt
Our asphalt services include: Concrete curbs and sidewalks - Paving stone installation and marking - Paving of interior and exterior parking spaces - Paving of sidewalks, paths, driveways and private lanes - Asphalt repair (patching and resurfacing) - Maintenance and sealing.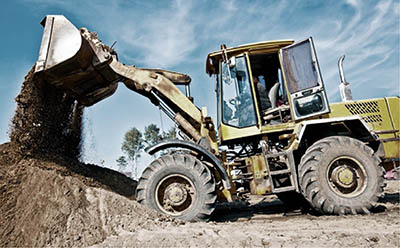 Excavation
All our work is supervised with every safety precaution in mind. Our team is experienced and professional, insuring that work is completed before or within your timeframe. Our excavation expertise lies in: Complete house demolition - Basement & Crawl Spaces - Patio - Foundation - Drain-fields & Septic Systems / tanks - Garage - Digging & trenching - Pavement demolition.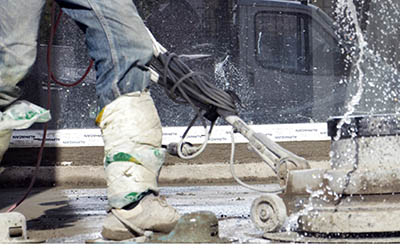 Site Clean Up
At the end of the job, our team takes care of seeking out and removing all the leftover dirt and dust. Our experienced team of professionals carefully clean the site while clearing away all rubble, resin, cement, sawdust, or PVC residue; and other dirt caused by the construction.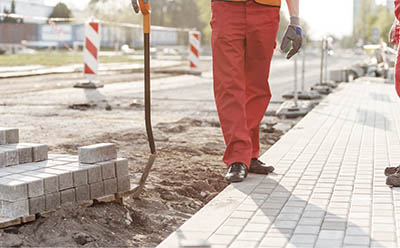 Curbs, sidewalks & walkways
We professionally operate state of the art machinery to achieve perfect results on curb restoration, sidewalks and concrete paving on walkways.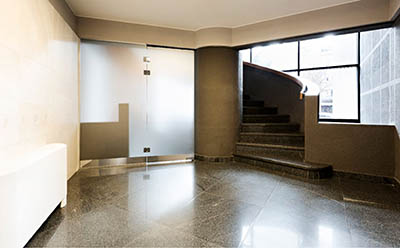 Waterproofing
Our waterproofing services can be applied to the following: Decks and concrete slabs - Foundations - Masonry walls. We do not promote in-house products, therefore we can recommend the best materials for your unique project.
Some of our past projects